WELL. YES, I'VE JUST BEEN LAZY AND NOT UPDATING

( don't kill me yo... ._. )
and this... I should say.. is another lazy post :P
What have I been doing lately?
Well, life consists of two main things - work + maple! XDXDXD
(LOL maple's more important it gets the boldy XD... ok ok stop bashing me = =|||)
DAMN RIGHT!
I am now a level 71 White Knight! XD - sorry Frank, this means I can't opq with you~ I'm sorry?
What else have I been doing on maple? O.O
Well...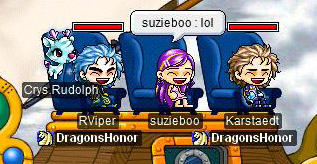 I've been hanging out with some high levels... (level 118 priest + level 129 paladin)
I feel misplaced.... LOL
- and YES, we gotta do the smiley thing =w=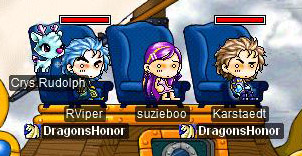 Don't they look like twins? @_@ - Viper and his friend Brian :)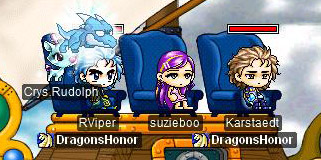 One more for the dragon~ But... oh, I am sooooo sleepy @_@
I've also... attended a wedding X3~ (This one wasn't as luxurious as ame's... LOL)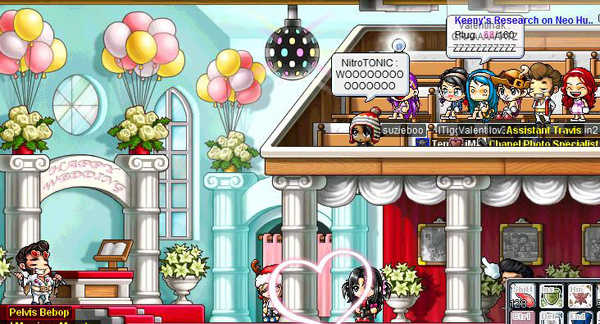 Congratulations to the married couple -w- (Hey man dont cover my face... lol)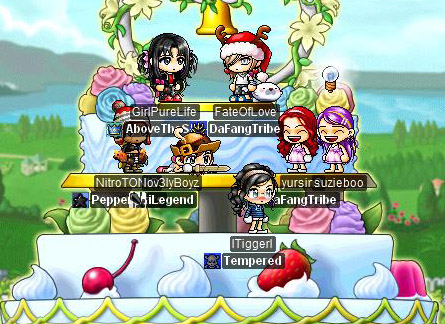 GET OUT OF THE WAY DUMB LIGHTBULB!!!!
I have also................ tried to obtain my pig.... boar... whatever.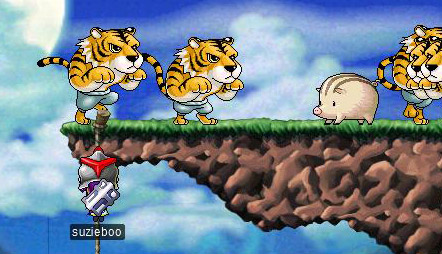 There it was... cute as. (but not mine...)
After several attempts, I FAIL I FAIL AND I FAIL EVEN MORE...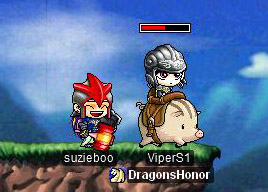 As I look at her... my heart bleeds although I smile... (LOL what the hell XD)
Oh I am in despair... XD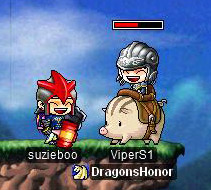 Again, my heart bleeds as I smile.... (LOL WHAT THE HELL AGAIN XD)
She encouraged me to try again... and try again I did...
BUT FAILED.

Then, the ultimate plan was thought up, I gather all her good equips, and in I went.
With only a MERE 7 buffs. LOL.
In the end....
I.... CAUGHT MY PIG!!!! XD (to cut the story short???)
Time for some screenies XD!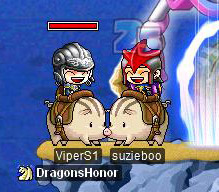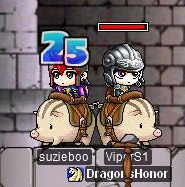 So yeah... that is what I've been doing...
Thank you Randy (aka Viper) for helping me so much T_T...
(it ONLY took me like 8 attempts to get the pig... he did it in 3....)
Ah well... life is good and Imma keep playing maple (and ignoring my blog...?)
Don't kill me guys =w=... hehe - it's great fun geez~
PS: Mary pooz says she's lost the mojo (drive) and might have to wait till Frank comes back to regain some of that playing will LOL.
So....
FRANK GET BACK RIGHT NOW U POO HEAD XDXDXD *runs*